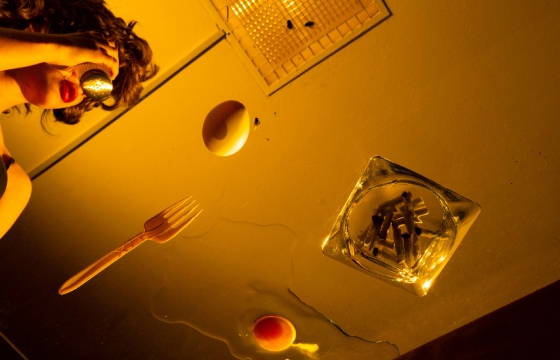 Tania Franco Klein's newest exhibition, Break in Case of Emergency (Flies, Forks, and Fires) at Rose Gallery, got here by means of Klein's fascination with 'catharsis,' a time period hearkened by Aristotle, and an arguably very important part of a profitable "poetic," i.e. any human-produced illustration of life that's outdoors the factor itself. In that spirit, these pictures are fabulously unreal, but reach evoking the underlying feelings, the unnameable emotions brewing inside our modern psyche. Assume, "relatably absurd."
With Break in Case of Emergency, Klein invitations us into her fastidious concerns, her willingness to seek for the mysterious, for the enigmatic, even for the taboo, no matter she might uncover that's, perhaps— akimbo to normative enjoyment. Along with her feminine topics directed into off-kilter, apropos, and even cryptic circumstances, audiences ideally are thrust right into a dyadic voyeurism; an Different's fiction is so artfully rendered as to grow to be an "undefined poetic," projecting itself upon us, inhabiting our thoughts, twisting our feelings into as-yet-recognized shapes. If the artist has her method, catharsis can be had. Calm transgressions will appease us. As one is glad, so, too, is the Different, even when describing it afterwards proves distant.
Please, come to savor, come to relish. Whereas these characters arguably inhabit a singular psychological aircraft, they don't adhere to any strict narrative. In reality, relying on their association, any variety of tales may seem. Ever depicted in astonishing coloration—with Klein's signature use of pressured perspective and disorienting shadow— viewers are sure to ask, "What rebellious reveries have we so unwittingly stumbled upon?"
A gap reception can be held at Rose Gallery in LA on Saturday, February 18th, 2023 from 4-8pm.